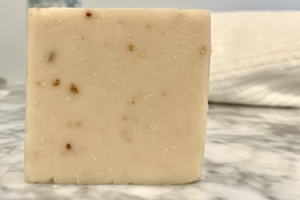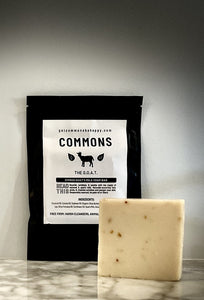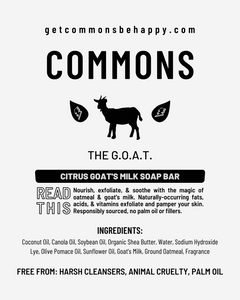 Bar Soap - Citrus Goat's Milk
---
Behold…our Citrus Goat's Milk soap bar.
A true-to-definition soap, it's handmade the hard way via cold process and curing. It features hormone-free, organic goat's milk, known for its incredible moisture, gentle exfoliation, and skin-rejuvenating properties.
This soap bar also has ground oatmeal for texture, soothing, and more exfoliation.
It has a mild, subdued and fresh citrus scent.

These soaps are packed with high-quality ingredients like coconut oil and organic shea butter. The only difference between these and our vegan soaps is the goat's milk...
These soaps use real, organic, hormone-free goat's milk. Not milk powder like you might find in other brands. It's rich in texture and alongside ground oatmeal, exfoliates just enough.