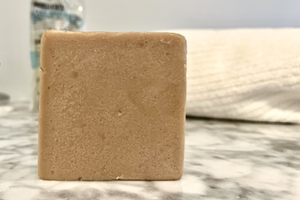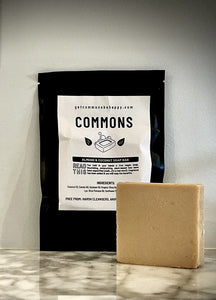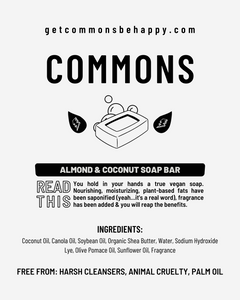 Bar Soap - Almond Coconut
---
Behold…our vegan Almond & Coconut soap bar.
A true-to-definition soap, it's handmade the hard way via cold process and curing. It features a vegan plant-based formula that will leave your skin gently cleansed, super smooth, and residue-free.
This bar has a clean, classic almond and coconut scent.
Bar Soap - Almond Coconut
It's not enough to put good stuff in. You have to keep the bad stuff out. Our vegan soaps are made with a plant-based formula and contain absolutely no palm oil or animal fats.
Cold process is the hard way to make soap. But we think it's the better way. The lather is rich, ingredients keep their benefits, and the scent is stays incredible.